Newsletter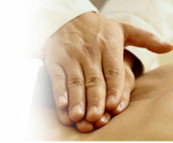 Welcome
We are a state-of-the art chiropractic office with on site X-ray facilities . Dr. Burleigh uses chiropractic adjustments, exercise rehab and modern modalities to decrease pain and increase motion to help return you back to optimum spinal health.
We specialize in personal injury cases, such as auto accidents and some slip and falls. We work with numerous attorneys and can assist you with a referral. We currently accept workers compensation cases and we are a medicare participating provider. Individualized treatment programs are designed for your specific condition.
If you have been injured in an auto accident, don't wait, call today for an appointment!

Congratulations to Burleigh Chiropractic Center, PC on being the on top Chiropractor in Houston ranking of 2015.
Verified by